Although I think the discussions (on podcast) still lack depth, it's still worth listening to. Pop nihilism is certainly a symptom of what's going on deep in our civilization. But insofar as the source of this symptom is to be found beneath, way beneath, I think Ben Woodard's book "On an Ungrounded Earth" complements Thacker's in many ways.
synthetic zero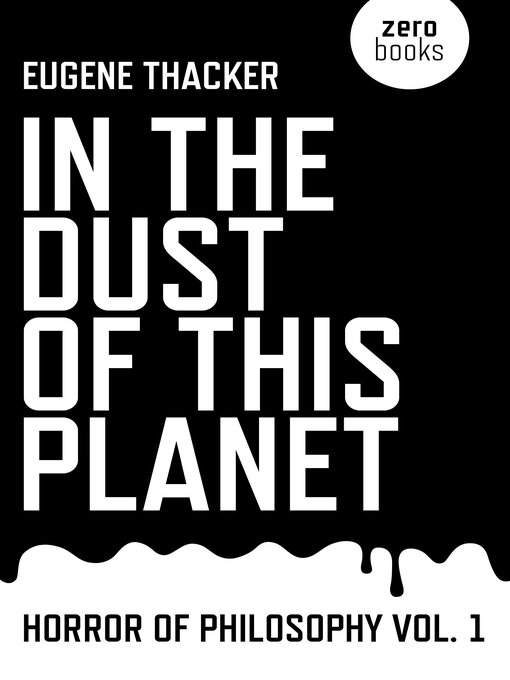 From RADIO LAB:  A conversation with Eugene Thacker on the truth, beauty and post-goodness of pessimism (nihilism?)
Eugene Thacker is an author and associate professor at The New School in New York. Thacker is known for his writings on philosophy, media theory, music/sound studies, and writings on the horror and science fiction genres. His work is often associated with the philosophy of nihilism and pessimism. Thacker's most recent books are the Horror of Philosophy series and After Life, and he also writes a column called "Occultural Studies." He received his Bachelor's degree from the University of Washington, Seattle, and a PhD in Comparative Literature from Rutgers University.
In his ongoing series Horror of Philosophy, Thacker explores the idea of the "unthinkable world" as represented in the horror genre, in philosophies of pessimism and nihilism, and in the apophatic ("darkness") mysticism traditions. In the first volume, In The…
View original post 232 more words